WELCOME!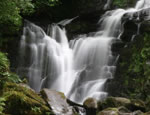 I am glad you found my website. My hope is that you will find the information provided helpful in understanding my comprehensive counseling practice. I am mindful that you have choices when it comes to choosing a counselor. This website has been developed to give you a clear sense of my training, approach to therapy, clinical specialties, and community outreach services. Feel free to contact me should you have additional questions or a phone conversation would help to assess the fit between your needs and my services.
Building Thriving Relationships
Healthy marriages, couples, and relationships bring an immense amount of happiness, satisfaction, and enjoyment to life. Often our best memories and greatest moments come from and/or are enhanced by our spouses, partners, or significant others. Unfortunately, marriages don't come with a manual. Instructions are not found inside relationships explaining how to build them to work well and last a lifetime. As a result, couples are often plagued by intensive conflict, toxic communication, neglect, loneliness, physical and emotional affairs, and painful divorces and break-ups.
We provide the clinical services specifically tailored for these issues:


Couples Counseling
Battling Relationship Barriers
Relationships have an integral impact on our lives. Spouses, significant others, parents, bosses, friends, kids, teachers, and relatives impact our lives deeply. Problems in relationships frequently lead to problematic thoughts, feelings, behaviors and coping mechanisms. As a result, individuals in troubled relationships, ended relationships or non-existent relationships often suffer from depression, anxiety, abuse of alcohol and drugs or seeking satisfaction via sex and pornography usage.
We provide the clinical services specifically tailored for these issues:
Depression Counseling
Addiction Counseling (Sex and Pornography)

Conquering Challenges Through Relationships
Special populations tend to have very particular needs during life challenges. Graduate and undergraduate students, individuals who are HIV+ or have AIDS and individuals suffering from grief/loss face unique obstacles impacting their past, present, and future. Integrating personal needs and relational needs and properly applying them to life challenges can be difficult.
We provide the clinical services specifically tailored for these issues:
Graduate Student-Centered Counseling
Undergraduate Student-Centered Counseling